Apartment with garden Sunkiss
This chic 5-room apartment in a top location in Aigen is a real pleasure. Start a virtual tour now!
more info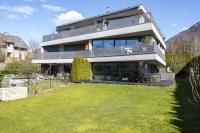 For the love of real estate.
Finest Homes - your first point of call for luxury real estate in Salzburg. 20 years of experience, excellent service and a keen appreciation of the extraordinary are our strengths. Your dream of luxury is our passion.